刘康栋教授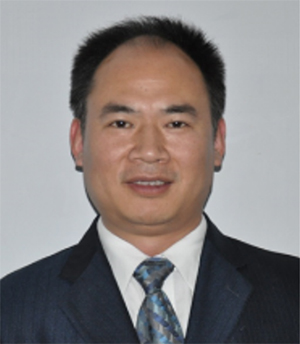 刘康栋,1972年生,中共党员。2000年毕业于郑州大学临床医学系,2006年获中国科学院微电子研究所博士学位。2006年起,先后任职郑州大学基础医学院病理生理教研室讲师,荷美尔研究院访问学者、韩国生命工学院WCI研究所高级研究员、郑州大学基础医学院病理生理学教研室教授、中美(河南)荷美尔肿瘤研究院教授兼院长助理、河南省肿瘤医院科研外事办副主任、郑州大学医学科学院副院长。刘教授主要针对肿瘤发生的信号转导通路及癌症化学预防开展研究,发现MAPK信号转导通路,特别是Akt、PI3K、p38、RSK2等激酶的激活和癌症的发生密切相关。利用计算机虚拟筛选结合实验研究发现圣草酚、芦荟大黄素、泽兰叶黄素等天然成分通过抑制激酶的活性发挥癌症预防作用。研究结果发表在Cancer Research (IF 9.28)、Carcinogenesis(IF 5.7)、Cancer Prevention Research(IF 5.2)、J B C(IF 4.7)等杂志,共发表SCI收录论文28篇。曾获河南省自然科学优秀论文二等奖2项、沈琼医学研究奖励基金二等奖。
  发表论文:
1: Xu L, Long J, Wang P, Liu K, Mai L, Guo Y. Association between the ornithine
decarboxylase G316A polymorphism and breast cancer survival. Oncol Lett. 2015
Jul;10(1):485-491. Epub 2015 May 12. PubMed PMID: 26171056; PubMed Central PMCID:
PMC4487138.
2: Li S, Zhang Z, Tang H, He Z, Gao Y, Ma W, Chang Y, Wei B, Ma J, Liu K, Ma Z,
Wang Q. Pathological complete response to gefitinib in a 10-year-old boy with
EGFR-negative pulmonary mucoepidermoid carcinoma: a case report and literature
review. Clin Respir J. 2015 Jul 6. doi: 10.1111/crj.12343. [Epub ahead of print]
PubMed PMID: 26148572.
3: Li H, Zhu F, Boardman LA, Wang L, Oi N, Liu K, Li X, Fu Y, Limburg PJ, Bode
AM, Dong Z. Aspirin Prevents Colorectal Cancer by Normalizing EGFR Expression.
EBioMedicine. 2015 May 1;2(5):447-455. PubMed PMID: 26097892; PubMed Central
PMCID: PMC4469241.
4: Lyu Y, Wang P, Guo Y, Li F, Tao Y, Liu K, Zhao F, Li S. [Serum levels of
matrix metalloproteinase 9 and 19 in the patients with pneumoconiosis]. Zhonghua
Lao Dong Wei Sheng Zhi Ye Bing Za Zhi. 2015 Jan;33(1):29-32. Chinese. PubMed
PMID: 25876970.
5: Li H, Liu K, Boardman LA, Zhao Y, Wang L, Sheng Y, Oi N, Limburg PJ, Bode AM,
Dong Z. Circulating Prostaglandin Biosynthesis in Colorectal Cancer and Potential
Clinical Significance. EBioMedicine. 2015 Feb 1;2(2):165-171. PubMed PMID:
25750933; PubMed Central PMCID: PMC4347518.
6: Ma J, Guo X, Zhang S, Liu H, Lu J, Dong Z, Liu K, Ming L. Trichostatin A, a
histone deacetylase inhibitor, suppresses proliferation and promotes apoptosis of
esophageal squamous cell lines. Mol Med Rep. 2015 Jun;11(6):4525-31. doi:
10.3892/mmr.2015.3268. Epub 2015 Jan 28. PubMed PMID: 25634603.
7: Thimmegowda NR, Park C, Shwetha B, Sakchaisri K, Liu K, Hwang J, Lee S, Jeong
SJ, Soung NK, Jang JH, Ryoo IJ, Ahn JS, Erikson RL, Kim BY. Synthesis and
antitumor activity of natural compound aloe emodin derivatives. Chem Biol Drug
Des. 2015 May;85(5):638-44. doi: 10.1111/cbdd.12448. Epub 2014 Nov 5. PubMed
PMID: 25323822.
8: Zang W, Wang T, Wang Y, Li M, Xuan X, Ma Y, Du Y, Liu K, Dong Z, Zhao G.
Myricetin exerts anti-proliferative, anti-invasive, and pro-apoptotic effects on
esophageal carcinoma EC9706 and KYSE30 cells via RSK2. Tumour Biol. 2014
Dec;35(12):12583-92. doi: 10.1007/s13277-014-2579-4. Epub 2014 Sep 6. PubMed
PMID: 25192723.
9: Sheng Y, Li W, Zhu F, Liu K, Chen H, Yao K, Reddy K, Lim do Y, Oi N, Li H,
Peng C, Ma WY, Bode AM, Dong Z, Dong Z. 3,6,2',4',5'-Pentahydroxyflavone, an
orally bioavailable multiple protein kinase inhibitor, overcomes gefitinib
resistance in non-small cell lung cancer. J Biol Chem. 2014 Oct
10;289(41):28192-201. doi: 10.1074/jbc.M114.593475. Epub 2014 Aug 13. PubMed
PMID: 25122774; PubMed Central PMCID: PMC4192475.
10: Yao K, Chen H, Liu K, Langfald A, Yang G, Zhang Y, Yu DH, Kim MO, Lee MH, Li
H, Bae KB, Kim HG, Ma WY, Bode AM, Dong Z, Dong Z. Kaempferol targets RSK2 and
MSK1 to suppress UV radiation-induced skin cancer. Cancer Prev Res (Phila). 2014
Sep;7(9):958-67. doi: 10.1158/1940-6207.CAPR-14-0126. Epub 2014 Jul 3. PubMed
PMID: 24994661; PubMed Central PMCID: PMC4154980.