New Finding Published on Ebiomedicine
Recently, the new research finding of the China-US(Henan)Hormel Cancer Institute, Losmapimod Overcomes Gefitinib Resistance in Non-small Cell Lung Cancer by Preventing Tetraploidization, was published on EBioMedicine, a well-known journal on translational medicine, co-launched by two world class academic journals, Lancet and Cell. Dr. Yeung Yiu To, a postdoc in our institute, is the first author of this paper. Dr. Bai Ruihua and Dr. Zhang Chengjuan from Henan Cancer Hospital also participated in the research.
The epidermal growth factor receptor (EGFR) is known to play a critical role in non-small cell lung cancer (NSCLC). Constitutively active EGFR mutations, including in-frame deletion in exon 19 and L858R point mutation in exon 21, contribute about 90% of all EGFR-activating mutations in NSCLC. Although oral EGFR-tyrosine kinase inhibitors (TKIs), gefitinib and erlotinib, show dramatic clinical efficacy with significantly prolonged progression-free survival in patients harboring these EGFR-activating mutations, most of these patients will eventually develop acquired resistance. Researchers have recently named genomic instability as one of the hallmarks of cancer. Genomic instability usually involves a transient phase of polyploidization, in particular tetraploidization. Tetra-ploid cells can undergo asymmetric cell division or chromosome loss, leading to tumor heterogeneity and multi-drug resistance. Therefore, identification of signaling pathways involved in tetraploidization is crucial in overcoming drug resistance.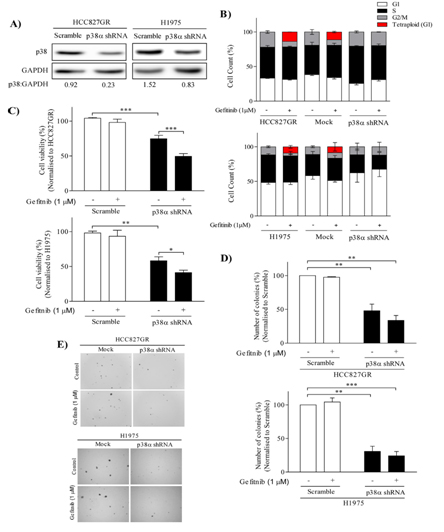 Figure 1: Knocking down p38α MAPK could prevent tetraploidy formation and inhibit cancer cell growth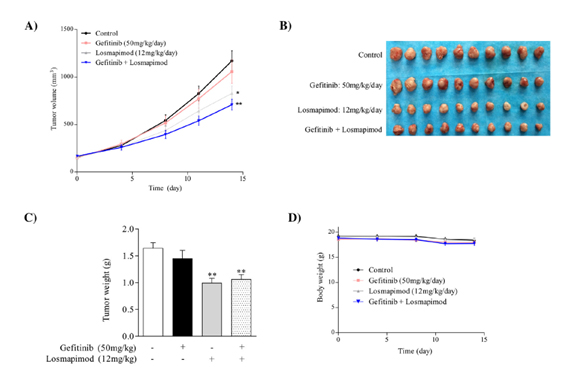 Figure 2:An in vivo study by using PDX shows losmapimod could successfully overcome gefitinib resistance
This research was funded by National Natural Foundation of China(81650110531, 81572812) and Henan Science and Technology Department.
Link to this paper: